Kenneth M. Geisler II
Phone (314) 726-2310
Fax (314) 726-2360
kgeisler@balblawyers.com
Kenneth M. Geisler II is an associate attorney who represents and advises insurers, corporate policyholders, non-profit organizations, and other clients on a wide range of insurance and business litigation matters. He has experience defending clients against claims related to insurance coverage, employment discrimination, business torts, and fraud, including alleged violations of the Missouri Merchandising Practices Act. Kenneth draws upon his solid legal research skills and nuanced writing to craft compelling arguments for his clients at all phases of litigation.

Kenneth earned his J.D. from Washington University in St. Louis, where he completed an externship at the United States District Court for the Southern District of Illinois. During his second year of law school, he served as a student honors intern at the United States Securities & Exchange Commission (SEC), where he became the first intern in the SEC's Office of Equal Employment Opportunity to draft a final agency decision.

During his final year of law school, Kenneth earned an Illinois 711 law student license in order to assist the city counsel of an Illinois municipality with the prosecution of city code violations and the drafting of municipal ordinances and intergovernmental agreements. He also served as a senior editor for the Washington University Law Review, which published his note analyzing potential causes of action for American IT workers who are terminated in favor of H-1B visa workers. In addition, Kenneth has a forthcoming article in The Texas Journal of Business Law, which explores how federal insider trading law addresses computer hackers who employ cyberattacks in connection with the purchase or sale of securities.

Kenneth is licensed to practice law in Missouri and is admitted to practice before the United States District Court for the Eastern District of Missouri, the Southern District of Illinois, and the Central District of Illinois.

Fissures in the Valley: Searching for Remedy for U.S. Tech Workers Indirectly Displaced by H-1B Visa Outsourcing Firms, 95 WASH. U. L. REV. 465 (2017). Available at: https://openscholarship.wustl.edu/law_lawreview/vol95/iss2/8.

Hacking Wall Street: Reconceptualizing Insider Trading Law for Computer Hacking and Trading Schemes, 47 TEX. J. BUS. L. (forthcoming 2019). Available at: https://ssrn.com/abstract=3221987.
Senior Editor, Washington University Law Review
Phi Alpha Theta Award for Best Undergraduate Paper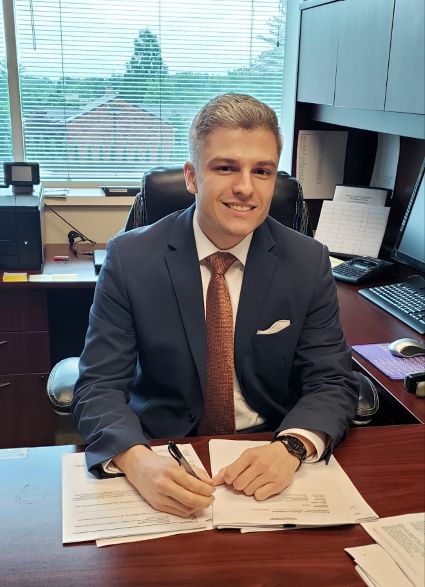 <! --- if peopleinfo.recordCount eq 0 --->